Category: TV
Florian was gisteren te zien in het programma Heimatrauschen op de Duitse zender BR. Hij zocht kleding uit met Daniel Fendler voor zijn show Dirndl! Fertig! Los! dat vanavond te zien is op de ARD om 20:15u.
De video volgt later vandaag op deze site. Hier onder de Screen Captures.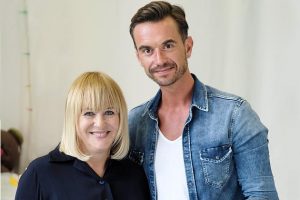 Florian wordt ambassadeur van de "Tribute to Bambi stichting".
De Tribute to Bambi stichting sponsort jeugd- en jeugdwelzijnsprojecten in Duitsland het hele jaar door. Het doel is om op concrete en duurzame wijze kinderen te helpen, en bijdragen aan de verbetering van hun situatie op de lange termijn!
Samen met andere bekende artiesten uit Duitsland is Florian 5 oktober 2017 te gast bij het liefdadigheidsprogramma "Tribute to Bambi", in Berlijn. Op 14 oktober 2017 word "Bambi hilft Kindern" uitgezonden op MDR
Komende zaterdag (12 augustus) dan is het zover, dan vieren we massaal voor de buis de Schlager am Meer – Klubbb3 Strandparty, mocht je geen MDR hebben, meestal lukt het om het te kijken op een livestream als schoener-fernsehen.com, maar echt garanderen dat het de hele avond fatsoenlijk werkt kan ik het niet helaas :(.
Schlager am Meer is op 7 juni jl. opgenomen op het strand van Mallorca.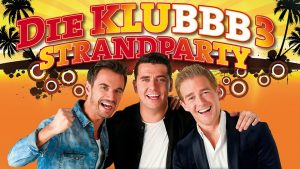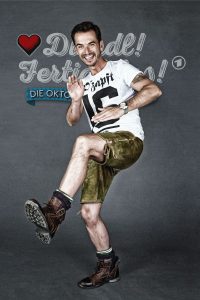 Op 16 september kunnen we weer volop genieten van Florian! 
Florian presenteert dan de Oktoberfestshow 2017. Onder het motto Dirndl! Fertig! Los! kan iedereen live vanuit München en voor de tv (ARD) het oktoberfest meevieren, met gasten als DJ Ötzi, David Garrett, Vanessa Mai, Guido Maria Kretschmer, Hansi Hinterseer en nog veel meer andere artiesten! Of Florian zijn collega's van Klubbb3 ook laat komen is mij onduidelijk. 
Er zijn nog een beperkt aantal kaarten beschikbaar op eventim.de.
En we kunnen tot en met december nog iedere maand genieten van Florian op onze beeldbuis! Hier onder meer (en rechts in de sidebar)
21 oktober – Schlagerbooom
24 november – Die Schlager des Jahres (tv opnames)
2 december – Das Adventsfest der 100.000 Lichter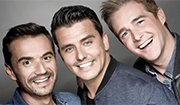 Op 20 augustus is Klubbb3 bij Immer Wieder Sonntags te gast op de ARD.
Immer Wieder Sonntags
Zender: ARD
Tijd: 10:00
Kijken dus!