Category: Uncategorized
Uit de Die Helene Fischer Show.
[feather_share]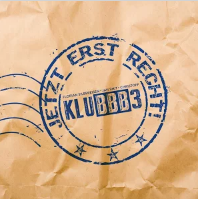 Ik had niet gedacht dat iets mij zo bezig kon houden, maar in het promotiefilmpje voor Jetzt erst Recht!, die nieuwe single van Klubbb3 is me opgevallen dat Florian een tatoeage heeft, of het een echte is of niet, het houd me flink bezig :o.
En ik hoop om heel eerlijk te zijn, dat het een neppe tatoeage is, en dat hij niet continu met die lelijke zwarte inkt op zijn onderarm loopt! Ik heb bijzonder lang de tijd nodig om er aan te wennen, merk ik.
Verder is het echt een tof lied, en het is vanaf de eerste letter mee te zingen!!!
Jetzt erst Recht! als .MP3
Overigens kun je hier al kleine stukjes van de cd luisteren. En ja ik heb al 3 favorieten nummers!
Jetzt Erst Recht!
Das Leben Tanzt Sirtaki
Lass Mich Deinen Herzschlag Spür'n
[feather_share]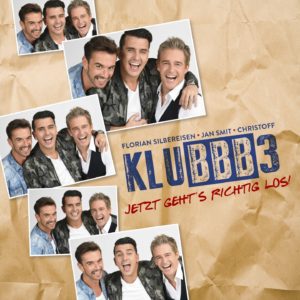 Jetzt Geht's Richtig Los bevat 12 liedjes 🙂
 1. Jetz erst recht!
2. Marchenprinzen
3. Wunderschon
4. Das achte Wunder dieser Welt
5. Das weisst Du doch
6. Auf dem Traumschiff
7. Das Leben tanzt Sirtaki
8. Ich warte jede Nacht auf Dich
9. Zum Horizont und weiter
10. Lass mich Deinen Herzschlag spur'n
11. Wir werden uns wiedersehen
12. KLUBBB3-Hit-Mix-2017
[feather_share]
Foto's van Klubbb3 bij de Helene Fischer Show!
Die Helene Fischer Show is te zien op 25 december om 20:15 bij de ZDF!