Welcome
Welcome to Florian Silbereisen Fansite! We're your Dutch source for everything Florian Silbereisen! Please make sure that you return for all of the latest news, photos (we have over 10.000 photos) and projects as we're updating the site on regular basis. We are simply a fansite that posts news found on the internet or given to us but we simply do not claim it as our own copyrighted information. Enjoy your stay! – Marijke
Latest Albums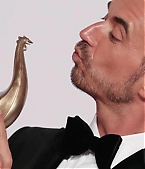 TV Programma's + Agenda
Heimlich! – Die große Schlager-Überraschung

ARD, 20:15u

17 maart 2018

Florian bereid een geheel geheimzinnige show voor.

Das Grosse Schlagerfest: Die Party des Jahres 2018

3 april t/m 6 mei 2018

Ook in 2018 gaat Florian weer op een Tournee. De tour genaamd: Florian Silbereisen präsentiert Das Grosse Schlagerfest die Party des Jahres 2018! Voert langs zo'n 35 steden, waaronder één in Oostenrijk! Bij deze tour is het concept heel anders als andere jaren. Hier zijn nu FoS (Front of Stage), met en zonder Soundcheck (met Soundcheck betaald men meer, en mag men 30 minuten eerder naar binnen dan de rest) staanplaatsen verkrijgbaar, zodat je de artiesten van dichtbij kan zien! Met o.a. de volgende artiesten: Ben Zucker, Ross Antony en Jurgen Drews. Onder 'info' & 'official' vind je alle data!
Site Information
Sitenaam: Florian Silbereisen Fansite
Eigenaar: Marijke
Online sinds: 22 januari 2016
Contact: Mail
Gehost door: Free Fansite Hosting
Fans Online:

Florian Silbereisen Fansite Holland is a non-profit fansite. We are in no way affiliated with Florian, his management, his agency and/or friends and family. All graphics and original content are being used under the Fair Copyright Law 107 and belong to the site. Other images and text belong to their respective owners. No copyright infringement intended. This is an unofficial website.