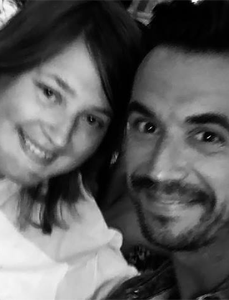 Naam: Marijke
Geboortedatum: 11 juli 1986
Functie: Eigenaar van de site
Fan van Florian sinds: 18 januari 2016, sinds 4 november 2016 ben ik Florian zijn allergrootste Nederlandse fan!
Ik heb Florian al een aantal keer live gezien, 5 april 2016 in Keulen (Köln), 10 mei 2016 in Krefeld en 21 oktober 2016 in Dortmund. Uiteraard hoop ik hem in de toekomst vaker te kunnen gaan zien!
– Op 21 januari 2017 heb ik een knuffel van Florian gehad tijdens een signeersessie :)!
– Op 17 februari 2017 heb ik wederom een knuffel gehad van Florian (ik kreeg overigens twee knuffels die dag)
Waarom: Omdat hij knap is en leuk zingt
Hoe: Door Klubbb3, en door Jan Smit omdat Jan ook in Klubbb3 zingt.
Florian gezien op:
• 5 april 2016 – Keulen
• 10 mei 2016 – Krefeld
• 21 oktober 2016 – Dortmund
• 21 januari 2017 – Antwerpen
• 17 februari 2017 – Hilversum
• 18 maart 2017 – Keulen
• 6 mei 2017 – Oberhausen
• 28 mei 2017 – Emmen
• 20 oktober 2017 – Dortmund (geen foto)
• 2 december 2017 – Suhl (geen foto)
• 20 januari 2018 – Roermond
• 5 mei 2018 – Oberhausen (geen foto)
• 6 mei 2018 – Keulen
• 8 juli 2018 – Enschede
• 20 oktober 2018 – Dortmund (geen foto)
• 1 december 2018 – Suhl (geen foto)
• 1 mei 2019 – Trier
Favoriete lied: Uit Klubbb3 zijn dat: Romantische Männer, Drei Stimmen Für Ein Halleluja, Het Leven Danst Sirtaki/ Das Leben Tanzt Sirtaki en buiten Klubbb3: Mary's Boy Child (Adventsfest 28.11.2015) Gente di Mare (Fest der Besten 09.01.2016)
Mijn favorieten
Actrices: Mary-Kate en Ashley Olsen, Melissa Gilbert, Mariska Hargitay
Acteurs: Christopher Meloni, Danny Pino
Films: Het Bombardement
Tv Series: Full House, Law&Order SVU, Het Kleine Huis op de Prairie, Flikken Maastricht
Tv Programmas: Ik Hou van Holland, Blik op de Weg, Metropolis, Bestemming Onbekend, de Zomer Voorbij, TROS Muziekfeest op het Plein
Favo presenator/presentatrice: Klaas van Kruistum
Muziek: Jan Smit, soms ook Green Day, Klubbb3, Muse
Favo lied op dit moment: Dat zijn er op dit moment heel veel!!! Wiz Khalifa – See You Again ft. Charlie Puth, Adam Levine ft. R. City – Locked Away, Maria McKee – Show Me Heaven, Bonnie Tyler – Total Eclipse of the Heart, Charlie Puth ft. Meghan Trainor – Marvin Gay, Jonas Blue ft. Dakota – Fast Car, Shawn Mendes – Stitches, Major Lazer ft. Nyla & Fuse – Light it Up, X Ambassadors – Renegades, Anouk – Run Away Together, Armin van Buuren – Heading Up High, Diggy Dex – Treur Niet (Ode aan het leven), Green Day – Boulevard of Broken Dreams, Tom Odell – Another Love, Jan Smit – De Hoeken Van De Kamer, Nielson ft Jiggy Djé – Hotelsuite, Anna Kendrick – Cups (When I'm Gone), Feuerherz – Verdammt guter Tag, Willy William – Ego, Jan Smit – Als Je D'r Niet Bij Bent, Sia – Cheap Thrills, Novastar – Wrong, Andy Grammer – Back Home, Green Day – When I Come Around, Green Day – 21 Guns, Jason Mraz – I Won't Give Up, Enrique Iglesias ft Wisin – Duele El Curazon, Alvaro Soler – Sofia, Alvaro Soler – El Mismo Sol, Alvaro Soler ft Jennifer Lopez – El Mismo Sol (English version), Axwell / Ingrosso – Sun Is Shining, Special D – Come With Me, Pitbull – Messin' Around, Nickelback – When We Stand Together, Pink – Try, Dean Saunders – Neem Je Mij Dan Mee, Do – Nooit Meer Een Ander, Klubbb3 – Het Leven Danst Sirtaki, Muse – Uprising, Muse Starlicht, Green Day – When i come around, Green Day – Boulevard of Broken Dreams
Dier: Schaap, Kat
Hobbies: Websites maken, naar een signeersessie van Jan Smit gaan, Photoshop, naar concerten van Florian Silbereisen gaan.
Follow me on Twitter: @Marijke11071986
My YouTube: Marijke110786
My Facebook: Marijke
. . .