Category: Florian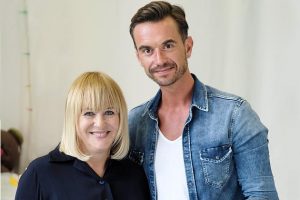 Florian wordt ambassadeur van de "Tribute to Bambi stichting".
De Tribute to Bambi stichting sponsort jeugd- en jeugdwelzijnsprojecten in Duitsland het hele jaar door. Het doel is om op concrete en duurzame wijze kinderen te helpen, en bijdragen aan de verbetering van hun situatie op de lange termijn!
Samen met andere bekende artiesten uit Duitsland is Florian 5 oktober 2017 te gast bij het liefdadigheidsprogramma "Tribute to Bambi", in Berlijn. Op 14 oktober 2017 word "Bambi hilft Kindern" uitgezonden op MDR
Florian was afgelopen vrijdag aanwezig op de VIP Tribune van Andreas Gabaliers "Heimspiel" in Schladming in Oostenrijk!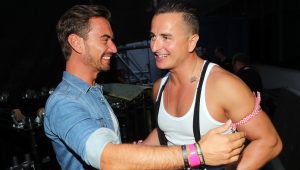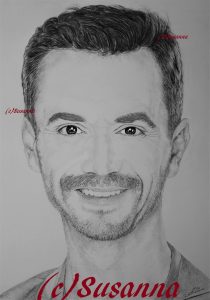 Susanna Klemmer kan ontzettend goed portretten tekenen, en deze keer tekende ze Florian Silbereisen!
Zeg nou zelf, dit lijkt toch net een echte foto? Ik vind hem geweldig mooi!! (Klik op de foto voor het originele formaat).
Meer van haar gemaakte tekeningen kun je zien op haar instagram!
Florian is vandaag aanwezig bij het 10e GRK Golf Charity Masters in Leipzig. Golfen voor een goed doel!