Deze week zijn de opnames voor het muziekprogramma Die Schlager des Sommers. Florian nam in februari het stokje over van de oud-presentator van het programma Bernhard Brink.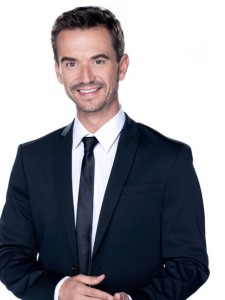 In februari 2016, tijdens 'Glückwunschfest' bood Bernhard Brink zijn programma's aan aan Florian Silbereisen. Vanaf dit jaar presenteert Florian op de MDR dus Die Schlager des Sommers en Die Schlager des Jahres. Bernhard gaf Florian weinig bedenktijd, en Florian nam ter plekke en live op tv beide programma's van Bernhard over!
De opnames van Die Schlager des Sommers zijn op 24 juni in het Wasserschloss Klaffenbach in Chemnitz Duitsland! Onder andere de volgende gasten zijn daar bij:
Klubbb3
Matthias Reim
DJ Ötzi
Ross Antony
Sarah Jane Scott
Vanessa Mai
En nog vele andere artiesten!
Hoe verder het hele programma in elkaar zit weet ik ook niet, of dat er alleen liedjes gezongen word, of dat Florian zijn gasten ook interviewt (wat mij tamelijk onwaarschijnlijk lijkt, aangezien er erg veel artiesten optreden) weet ik verder niet.
Of Florian al oefent, of iets dergelijks, voor dit grote programma is niet bekend! Hij is de laatste tijd heel weinig op Facebook geweest! Wellicht is hij de afgelopen dagen gewoon heel erg druk :). Ik ben uiteraard heel erg benieuwd of Florian deze week zelf nog wat zegt over het programma.
Die Schlager des Sommers is op 9 juli om 20:15u op de MDR te zien. Daar wij in Nederland geen MDR ontvangen, kunnen wij dat wel via een livestream ontvangen, meer daar over lees tegen die tijd op deze site ;).
 [feather_share]