Vandaag presenteerde Universal Music Germany alle nieuwe releases in Berlijn. Florian was met zijn Klubbb3 daar ook bij aanwezig. Wat ze zongen en of er een nieuwe cd of nieuwe single komt, is mij niet duidelijk. Hopelijk weten we het snel genoeg :)!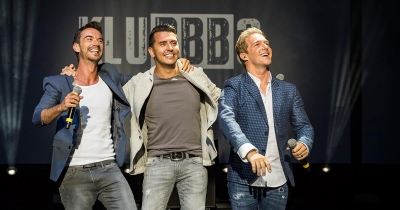 [feather_share]
«
Elisabeth Medley (2014)
|
Florian over Ross Antony bij Zimmer Frei!
»